Our Expertise
Pilates, Physiotherapy and Pelvic Health in Wellington, New Zealand
Pelvic Health Physiotherapy can assist you with the treatment of
Poor control of your bladder
Frequent use of the toilet
Wet pants eg when coughing, sneezing or exercising
Urgency (Sudden strong urge to empty)
Urge incontinence
Your Physiotherapist will explain how your bladder works and teach you how to improve control.
Did you know one in three women over the age of 45 experience urinary incontinence?
Evidence shows 60-80% of women can improve bladder control with pelvic floor treatment.
Pelvic Health Physiotherapy can offer help with
Faecal incontinence
Loss of wind
Prolapse
Difficulty fully emptying the bowel
Constipation/bloating
Urgency
Bowel dysfunction causes a lot of distress.
Treatment involves a thorough assessment to determine whether relaxation or strengthening is required.
Your Physiotherapist will give basic dietary advice and education on positioning and techniques to aid full emptying.
Did you know….10% of New Zealanders have problems with leakage from the bowel??
Over 50% of women have some form of pelvic organ prolapse during their lives, where the pelvic organs (bladder, bowel and/or uterus) slip down. Sypmptoms include a heaviness or dragging sensation in the pelvis or back. This results from a combination of factors including pregnancy, childbirth trauma, ageing, hormonal changes around menopause, straining with constipation, heavy lifting, coughing and inappropriate exercise.
Your Pelvic Health Physiotherapist is able to offer expert pelvic floor training and give advice on lifestyle modifications and self help measures. Recent research has proven that a supervised pelvic floor muscle exercise programme, with a qualified pelvic floor Physiotherapist, will help reduce symptoms. It can also delay or prevent the need for surgery.
If you do end up having surgery, pelvic floor physiotherapy helps improve long term outcomes. Many surgeons now refer patients both prior to, and following prolapse repair surgery.
Pelvic Pain and Sexual Dysfunction
Pelvic pain and sexual dysfunction can be very distressing and it can be a challenge to find the right help.
Our Pelvic Health Physiotherapists work with other health professionals when necessary, and have a holistic approach to treatment.
Our Pelvic Health Physiotherapists treat patients with a range of diagnoses, including:
Chronic pelvic pain
Overactive pelvic floor
Vulvodynia/vestibulodynia
Vaginismus
Dyspareunia
Endometriosis
Pudendal neuralgia
Interstitial cystitis/bladder pain syndrome
Treatment has a biopsychosocial basis, using evidence from the latest pain science research. Goals are to relieve pain and promote optimum bladder, bowel and sexual function.
Treatment includes:
Education on pain mechanisms
Pain relief strategies
Pelvic floor downtraining
General relaxation and breathing training
Posture and movement advice
Pelvic floor stretch and release techniques
Use of biofeedback or TENS if required
Dilator therapy
Pregnancy and Post-Natal Care
Your Pelvic Health Physiotherapist is able to offer the following services during pregnancy:
Assessment and treatment of back/pelvic pain
Assessment and treatment of carpal tunnel syndrome and other pregnancy related conditions
Access to pregnancy hydrotherapy classes
Provision of wrist splints and back supports when required
General advice on lifestyle factors and self-help measures to encourage and maintain good posture and prevent injury
Pelvic floor exercises for good bladder control
Did you know 60% of women experience problems with bladder control during pregnancy? All the ligaments in the body remain loose for some time after giving birth.
This means repeated lifting of children, car-seats and pushchairs can make you more susceptible to injury.
Your Physiotherapist is happy to see women after childbirth for:
Back/pelvic pain and other musculoskeletal conditions
Exercises for good bladder and bowel control
Advice and self-help measures following perineal tears or episiotomy
General strengthening programmes
Advice on returning to exercise
Advice on posture and back care
Rectus diastasis (abdominal muscle separation)
Coccyx pain
Prolapse treatment
Sexual pain
They are able to check your pelvic floor muscles and abdominal/core strength. You will be given advice on when to return to exercise and what sort of exercise is appropriate.
Pelvic Floor Safe Exercise
Regular exercise has many known health benefits, but for some people, certain exercise may not be "pelvic floor safe".
Recent studies have revealed a strong link between certain types of exercise and pelvic floor problems (eg Incontinence and prolapse)
Your Physiotherapist can help identify whether or not you are at risk of causing pelvic floor dysfunction with undue stress and pressure on the pelvic floor as a result of inappropriate exercise.
You will be given an appropriate pelvic floor strengthening programme and personalised advice on activity modification to ensure you do not damage your pelvic floor.
Pre-Operative Good pelvic floor muscle function reduces the risk of recurrence of symptoms following bladder, bowel or prolapse repair surgery.
Your Physiotherapist can assess your pelvic floor muscles and start you on an exercise programme.
They will give you advice on what to expect post-operatively, and how to care for and protect your pelvic floor during the first six weeks.
Post-Operative
From six weeks, treatment involves:
Pelvic floor and abdominal rehabilitation
Advice on return to sport and exercise
Advice on long term maintenance exercises and lifestyle modification to maximise surgical outcomes
Liz can provide help for problems associated with:
Bladder dysfunction eg urgency, frequency, hesitancy, pain
Urinary incontinence
Bowel control
Constipation
Chronic pelvic pain
Pre and post-operative prostate surgery (help with return to normal continence and erectile function)
Erectile dysfunction
Sexual pain
It can be difficult to talk about these sensitive issues, but getting access to the right treatment will help improve your quality of life.
Liz's professional and empathetic approach will help make you feel at ease.
Pilates or physiotherapy…in studio or at home
Contact us to book  online or in-person sessions
And get out and enjoy life!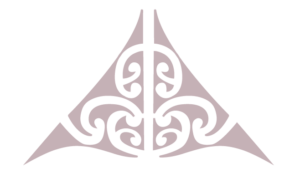 When you need to get active again, we'll look after you to help you move well